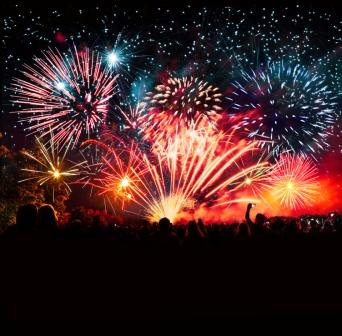 It's nearly 2017, and we live in a world so technologically advanced that people don't even bat an eye when they hear about technology like self-driving cars and pocket-sized mobile printers. However, even in a society of smart watches and home automation, many businesses are offering customers outdated, unsightly, and poorly-functioning webpages. In an increasingly competitive marketplace, your lackluster website may be the tipping point that drives consumers elsewhere.
This new year, in addition to your own list of goals, make a few for your business, including revamping your website. Responsive, attractive, and optimized websites can make a great first impression with web visitors, improve your conversion rates, and ultimately drive your sales.
Signs Your Website Needs A New Year's Makeover
Wondering whether or not your website needs an update? Read through these signs that your site needs to be overhauled, and how working with the right web design company can help.
Pages Load Slowly
One of the hallmarks of an unprofessional website is pages that take forever to load. Loading problems are caused by a long list of offenders, ranging from music that plays automatically to the wrong image format to bulky, unnecessary code. Unfortunately, even a few seconds of lag could be enough to send potential customers running. Research has shown that 53% of web users abandon a website if it takes longer than 3 seconds to load, which is why every business owner should spend the time to evaluate the load speed of their site.
If your website loads slowly, consider having your entire website rebuilt by a professional web design company like Infogenix. In addition to preserving and optimizing the content that you have produced over the years, the web experts here at Infogenix can help you to streamline your website, improve the flow of your pages, and update the look of your site.
Traffic Is Low
Web traffic isn't always easy to come by, with the top Google listing nabbing nearly 33% of your potential customers. The further down your search ranking, the less likely clients are to find your website and research your company, which is why SEO, or Search Engine Optimization, is so important.
Search engines like Google use a complex set of algorithms to determine which websites are relevant to any given search. Among other things, these web crawlers look for keyword usage, meta tags, headlines, and updated content. SEO services like Infogenix can carefully evaluate your website, updating your content, settings, and headlines to more closely align with what search engines are looking for—improving your search ranking and encouraging traffic.
Your Conversion Rates Are Terrible
When it comes to your website, what are your goals? Are you trying to encourage people to buy from your online store or do you want people to follow your blog? Your success or failure at being able to guide people towards your goals is known as your website's conversion rate. The higher your conversion rate, the more likely your web visitors are to use your website like you want them to.
Unfortunately, poor conversion rates often mean that your website is non-functional, confusing, or filled with pages that fail to load properly. The national average for conversion rates across all industries is 2.35%, with the top 25% of businesses averaging about 5.31%. If your conversion rates are lower than the national average, or you simply want to strengthen your site's performance, consider having a professional evaluate your website to check for problems.
Don't let your website fall short of phenomenal. Enlist the help of our team at Infogenix. With over seventeen years of experience and a deep understanding of design, SEO, and conversion strategies, our innovative Utah web design company can make your business shine online.