About Infogenix
Founded in June of 1998, Infogenix is a Digital Agency specializing in business consulting, project planning, development and marketing. Infogenix has assembled a unique development team that brings years of experience and confidence to any project. The Infogenix team has a great diversity of talent, which has provided stability, growth, and unlimited opportunities.
From basic ideas for projects to creating complex applications, Infogenix has consulted for countless companies and has developed thousands of projects online. Many projects have led to creating proprietary technologies for clients. A sampling of companies the Infogenix professionals have worked with include Michelin, Penske, Sony, Best Buy, OC Tanner, Mountain Dew, and many other small to mid-sized companies.
Over the many years, Infogenix has defined specific and effective ways of developing websites that are aesthetically pleasing, create revenue, and provide large backend solutions for companies. Additionally, for the last several years, Infogenix has focused on the power and effectiveness of creating websites in various tech stacks, depending on the client's needs, that perform optimally for their specific purposes. With this powerful and potent experience, Infogenix is uniquely qualified to build custom websites for various industries.
The Infogenix team is made up of seasoned technical and business-minded veterans who have consulted and developed interactive web sites and applications since the inception of the Internet. Our entire team has gained valuable leadership experience working with others in the field, while experiencing growth in a compressed time frame. This has allowed us to play off of each other's strengths to create a synergy that will achieve incredible results.
Principals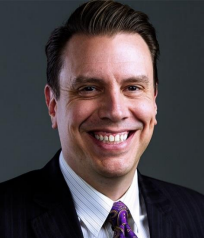 Ryan Camomile
Consultant, Marketer, Artist, Trainer and Speaker
Ryan Camomile is a Consultant, Designer, Marketer, and Transformational Trainer and Speaker who works with entrepreneurs, business owners, and individuals to recognize and cultivate their own power in creating the mindset and tools to bring forth success and abundance. Ryan believes that understanding and using intention in every aspect of life, from business to community, from family relationships to personal development, will produce significant changes, growth, and prosperity.
Ryan became a co-owner at Infogenix when it was in its infancy. Now, more than 20 years later, that small home-based company is a flourishing with a mission to inspire its employees and clients through promotion and vision. With customer-focused dedication, the Infogenix team brings life and meaning into back into business. Having found his passion in business development at Infogenix, Ryan strives to inspire those who work for him to also find the passion that will drive them to achieve excellence.
Ryan has nourished and helped to build multiple companies who come to Infogenix for business development. He is sought for his expertise in business plan creation, brand development, solidifying products and services, testing, results interpretation, launching, and marketing. Ryan has also garnered practical experience in all aspects of business operation. He capably manages Infogenix's finances, Human Resources, Operations, marketing, sales, growth and revenue. He freely shares his knowledge and business development prowess to consult and mentor other entrepreneurs as they seek his sound advice in building their own businesses.
Ryan's greatest passion is in consulting, creating, and training. A teacher at heart, he has become an influential Trainer and Speaker. He has trained thousands of people through events and workshops in all dimensions of human nature; intellect, emotions, body, and spirit. He wishes to change the world by teaching tools that are key to successful, loving, and meaningful living.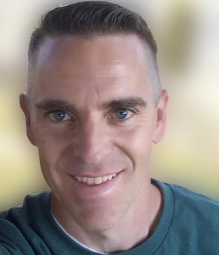 Ryan Romero
Entrepreneur, Trailblazer, Programmer
Ryan has loved programming computers and started as a child in the early 80s. He programmed games, database apps for his baseball cards, and created what he could as the personal computer industry was growing.
He graduated from Brigham Young University with a BS in Computer Science in 1997 with extra work in Mathematics.
During college, Ryan programmed CLIPS (Computer Language Instruction Practice Software) for BYU in the Humanities Department which helped students practice new foreign languages as well as English as a Second Language. He also worked off-campus during and after graduation on web technologies to help train and market Multi-level Marketing and direct sales companies including Amway, Tupperware, Morinda, and many other leaders in the industry.
In 1998, he and Jeremy Hall established Infogenix, Inc to start a web site project for Pepperdine University. The project aimed to enable alumni and students of Pepperdine University to connect with each other seamlessly. The Pepperdine project generated a lot of excitement, with famous alumni of the university promoting the initiative.
In the early years, they helped many clients pioneer their own industries including a pay for search placement company that was later purchased by a public company as well as a client starting in the newly formed online textbook rental industry. Over the 20 plus years, Infogenix has helped startups and companies with long legacies to bring their ideas to the internet. They have created thousands of sites ranging from simple marketing brochure web sites to large complex learning management systems for companies like Michelin, Sam's Club, Sony, Qualcomm, and others. Infogenix has done work for companies in so many different industries and worked with so many interesting people and plans to continue for decades more.
Ryan loves working in the Internet industry to help companies fulfill their vision; but he loves his family even more. He has been married for 25+ wonderful years and has 5 children, a son-in-law, and the cutest grandson. He also tries to stay young by running marathons and playing baseball with the young guys.