Social Media
A very effective form of advertising and one of the best ways to help people become more comfortable doing business with you.
Millions of people use social networking sites each day, making it a great place to market your business. Having a company page on Facebook, Twitter, Google+, or any other social media network will greatly boost your exposure, especially to new customers. Our SEO team can help you take advantage of these websites and get noticed by more people, increasing your potential for profit. Having a social presence can greatly boost your sales and we can customize a great social marketing campaign for clients large or small.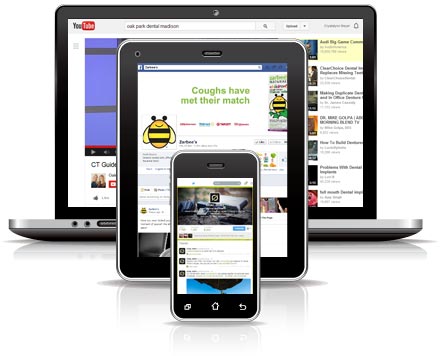 Bringing People to Your Pages
Hard work goes into getting noticed.
One of the common misconceptions about online social marketing is that people come to you but that's far from the truth. By getting links from other websites and gaining online authority, we can help your website get off the ground. We utilize every social page at your company's disposal to give visitors a great experience that keeps them coming back. Our goal is to help you make use of all your resources. By attracting visitors through multiple sites, you can keep providing them with fresh and interesting content- something every business needs to be successful.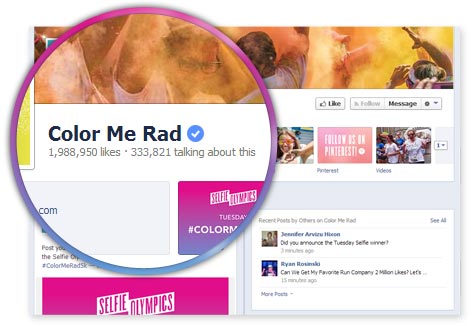 Securing Real Social Sales
By displaying your company, not your product, you can show off your human element.
Many businesses abuse social media sites by trying to immediately push a sale but the users of these sites aren't there to purchase anything- they simply want information. We help you make your pages as a place to create loyalty between you and your customers instead of just another online store. The best strategy is to show your customers that they are the center of your focus and you'll be more likely to get new followers.
But just because you shouldn't showcase every product you sell on your social media sites doesn't mean you can't still make progress towards a sale. We help direct your social pages towards deals, coupons, and special offers peppered in between real updates so partially interested visitors get the information on your company and deals that might make them want to purchase from you. By using each social media site for a specific purpose, your social sales can grow drastically.