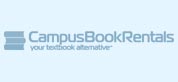 "After interviewing several firms, we contracted Infogenix for a project with a very short development window. They delivered on time, and what started as a relatively small two-month project has turned into a continuous relationship of over three years now. They consistently deliver to our specs and support both our engineering and design needs which are oftentimes complicated. We've been happy to work with a dedicated firm that has dedicated a lot of energy and thought into our growing business."
Campus Book Rentals
"Infogenix has designed our site and helped us create a brand in a way that is compelling and drives business. Web traffic is only important to us if we get clients - Infogenix has created our site in a way that converts web traffic into customers."
Red Frog Beach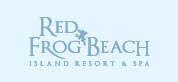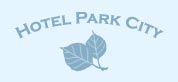 "Infogenix was able to create our website in a way that not only delivers all of the features we were looking for, but also matches the look and feel of our facilities."
Hotel Park City
"Infogenix is an incredible company that does amazing work. My experience with Infogenix started when I asked them to create a design for me (from scratch) with an impossible deadline. I gave them an example of what I wanted, with my ideas, and the 'feel' I wanted it to have, and they came back WITHIN THE DAY with a design that blew my mind! It was far better then what I was expecting! As for the impossible deadline.... it was met! These guys are unreal! I will never use anyone else."
Health Fusion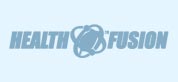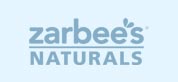 "Infogenix has been with our company since the beginning. They created our first, second and third website. They simply deliver excellent results and we count on them to help us get our businesses online. I rely on Infogenix on for SEO, graphic design, web development, hosting and promotions."
Zarbee's Naturals
"Infogenix always makes meeting our needs and expectations their top priority. They were able to meet strict guidelines and give us the best website possible."
Central Bank


"Having worked with Infogenix for more than five years on various web design and programming projects, I remain very impressed with the quality of work, professional attitudes and personalized service provided. I would not hesitate to recommend Infogenix for any web design related endeavor."
Intermountain Life Flight
"It was important that our site stand out not only visually, but in the scope of features available as well. Infogenix delivered on both fronts, creating an attractive website with more features and details than similar websites. They've stayed with us, as well, to make sure we always stay competitive."
ClassG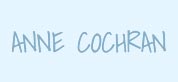 "I am a recording artist who has been thrilled with the services of Infogenix. Since 2000, Infogenix has been instrumental in the design and implementation of 4 different web designs, for my 9 page website. They have always been professional, thorough, attentive and quick to meet any of my needs, for all aspects, of my site."
Anne Cochran