How fast are citations indexed into Google's +Local algorithm?
How long it takes citations to hit Google's local algorithm has been a subject of mystery and debate for as long as the A,B,C rankings have dominated Local SERPs.
Obviously it's not possible to give exact speeds without the proper insider knowledge, but the research Mike Blumenthals and David Mihm put into this infographic is extensive and very thorough.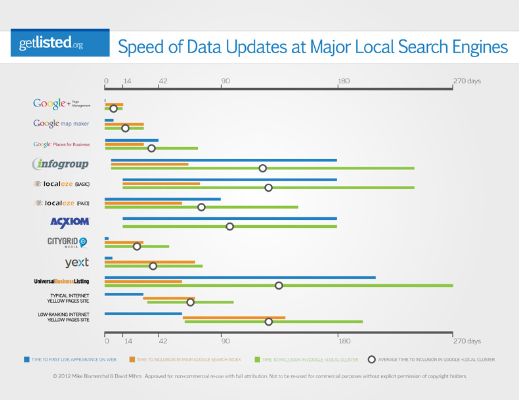 Head on over to Mike's site to see the full infographic.
Why Small Businesses Hate Google+ Local
Every internet marketer's relationship with Google is iffy at best, but with all of the lost reviews, citations, and listings the merge between Places and Google+ has caused, there's more and more justification for rage on a daily basis.
Nifty Marketing recently released an info/comigraphic that details some frustrations business owners have felt because of Google+ Local.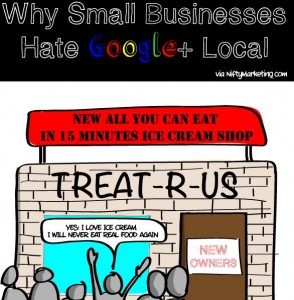 While being utterly hilarious, this infographic also highlights the need for solutions to these +Local issues that occur much more often than they should.
4 Pieces of the Google+ Local Ranking Puzzle
The next bit of news is being highlighted because of how Local-noob friendly it is. The pie chart released by Travis Van Slooten shows the basics as to what is important for visibility in +Local SERPs. It doesn't get more clear than this folks, so take full advantage of another mans hard work.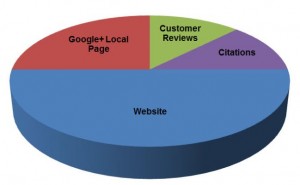 Head over to his original post to learn more about why each piece of the pie is important, and what steps are needed to make each slice as delicious as the next!